One-on-One Personal Training
---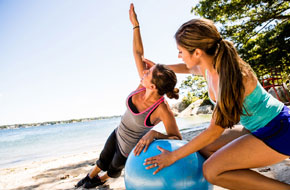 With one-on-one personal training, we remedy lack of time, commuting, and the ability to design a great health and fitness program in the comfort of your own home.
Our one-on-one personal training programs will leave you amazed at how great you feel after completing just one of our uniquely formatted sessions. We listen to each and every one of your goals and then design a program specifically to meet your needs.
Inquire about our after school "pick-up and workout" service for your tweens or teens.  Additional charges apply.
View Pricing